Integrate of software and hardware to metaverse, XR creators' era is coming!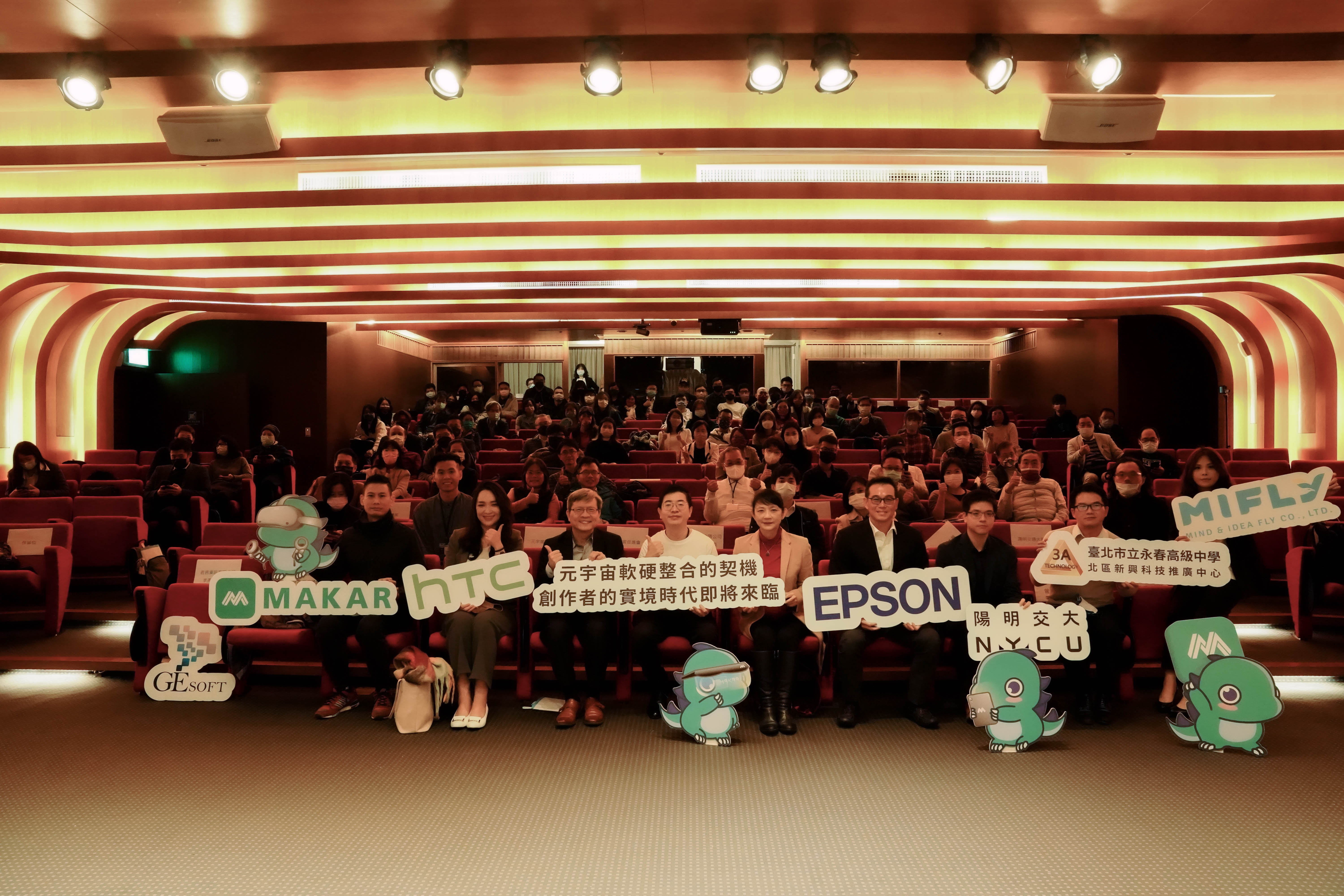 Focusing on metaverse technology
"
Mifly
", used to get lots of prizes including subsidies & incentives for the Taipei industry, business angel investment program, Taiwan SMEs innovation award, Taiwan excellence award, SMEA award, East Asia EdTech 150, Asia smart APP awards, APICTA award and so on. For recent years, "
MAKAR XR Platform
" has already had
75 thousand developers
,
100 thousand XR projects
, and more than
3 million viewers and uses experiences
, which is the most popular in Taiwan XR development and technology. This time they publish newer functions and technologies to make our developing technology get to the international level, let our XR creators walk to new era.
On December 14
th
, there was metaverse forum called "
Integrate of software and hardware to metaverse, XR creators's era is coming!
". They also published the product launch APP called "MAKAR 3D Scan", which is a initiate development. You can use cellphone to create 3D model for only 10 secs. Only one over ten time to get metaverse project published. Depending on Mifly's supports, now developer can public quote by SourceCode on Three.js and CodePen platform, enjoy own creating metaverse!
Most authoritative IT consultant company "Gartner" regarded metaverse as "The Next Level of Interaction" in this year. Social media and interaction are the important elements of WEB3.0 era. It will be toward to platform marketing and development. In the intimate of metaverse development, metaverse contents and services are the key points in the next 10 years.
TAICCA of vice-president Mrs. Chang
said that since TAICCA was established, we promote future content, including talented person, content making and different funds to complete our support system, advancing Taiwan's future industries to accelerate the link of international.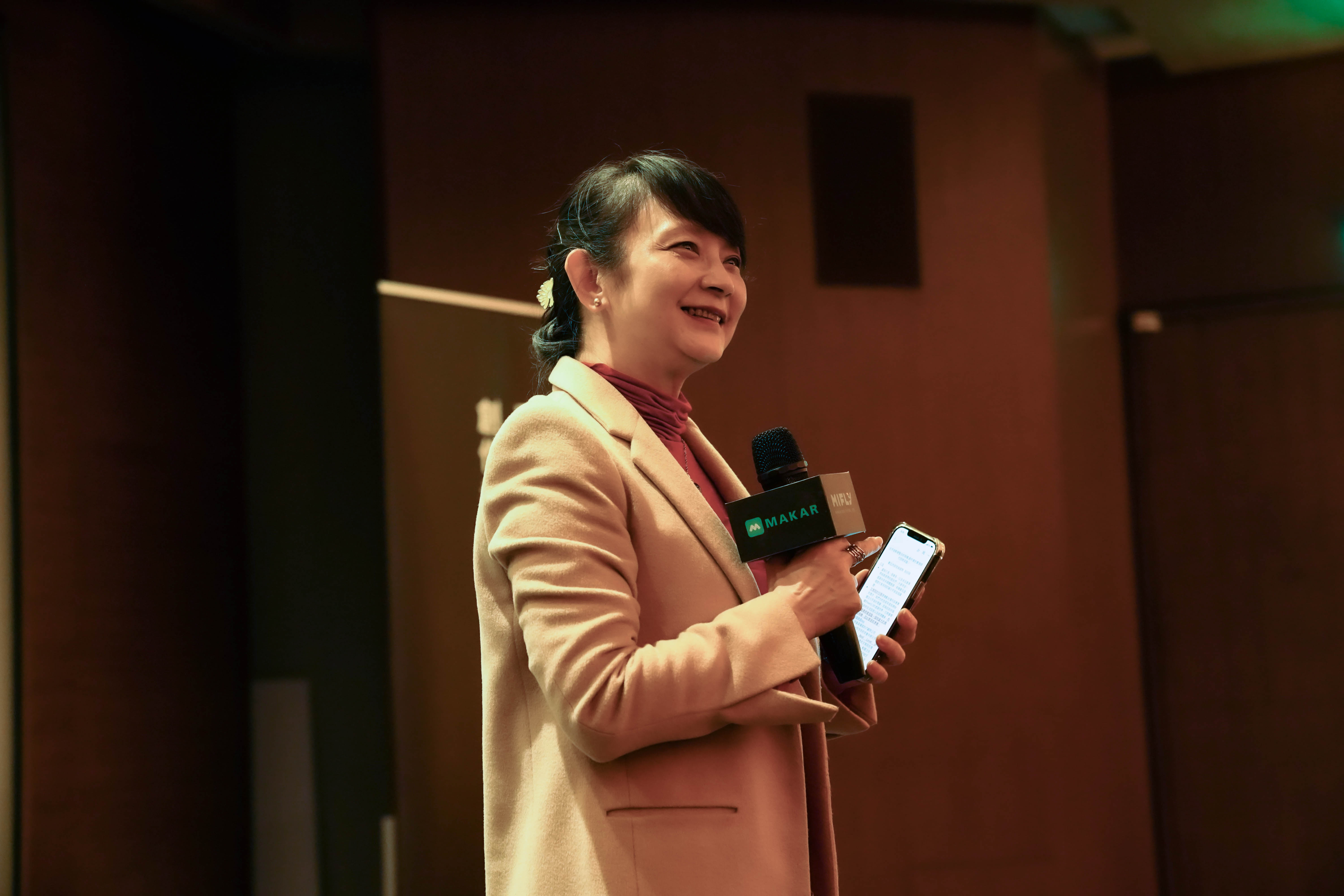 (the above picture is TAICCA of vice-president Mrs. Chang​.)
CISA of Metaverse president Mr. Chang
said metaverse is the key point of next digital transformation. How to use new technology, 3D contents and a variety of newer technologies are the core of creating new economic.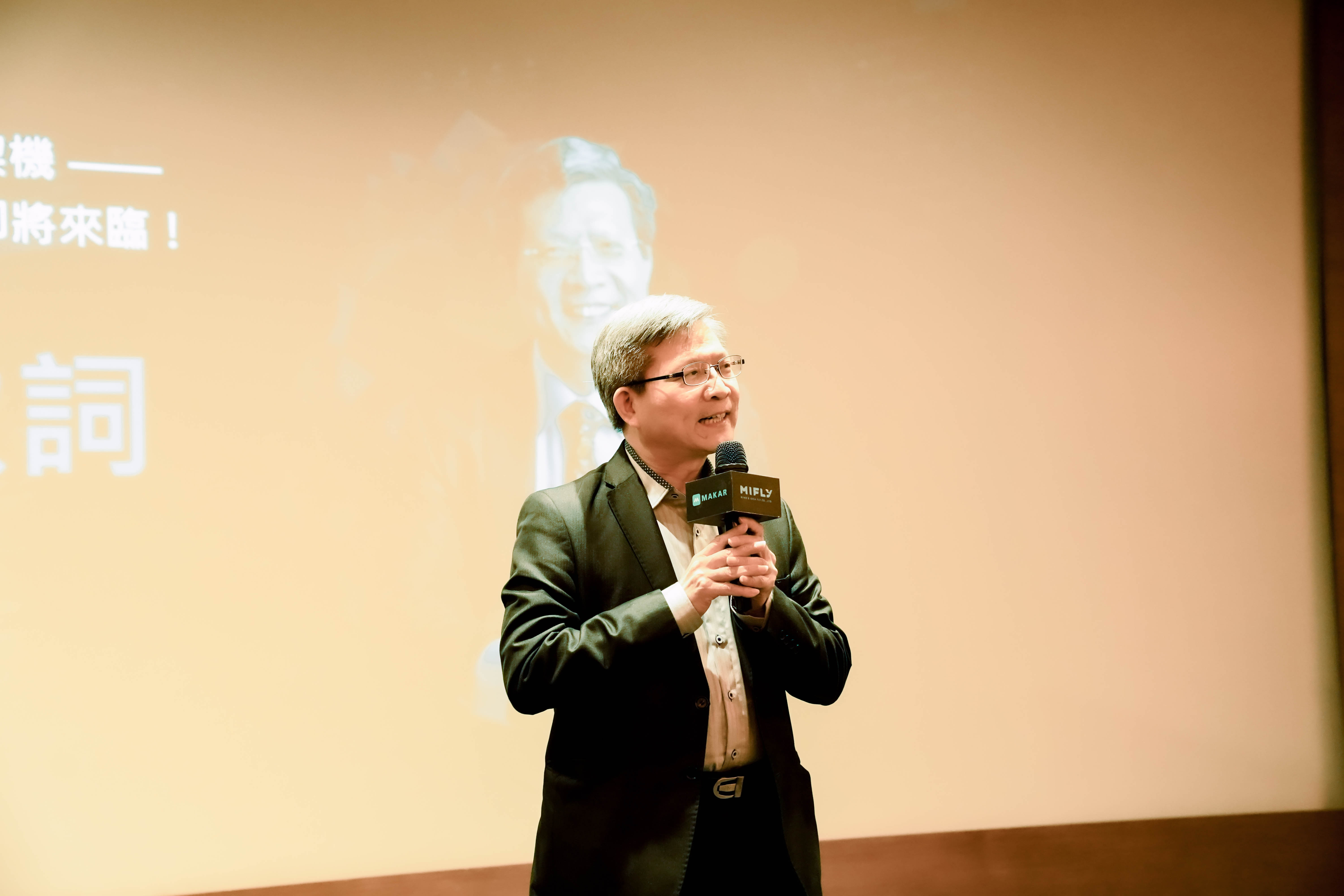 (the above picture is CISA of Metaverse president Mr. Chang.)
The forum also invited Taiwan Epson, HTC, Taiwan Micro Software, they analyzed how to integrate between hardware and software in the metaverse trending. Digital content is also an important issue to creators and users. Material could be used on different software to create such as cyberlink, reallusion, 3D MS paint. There are variety metaverse file form, including jpg,png,gif,mp4,fbx. Among these, National Yang Ming Chiao Tung and Taipei Municipal Yongchun Senior High School shared about the case of education and medical treatment using XR technology. Creators can see more metaverse from 2D and 3D.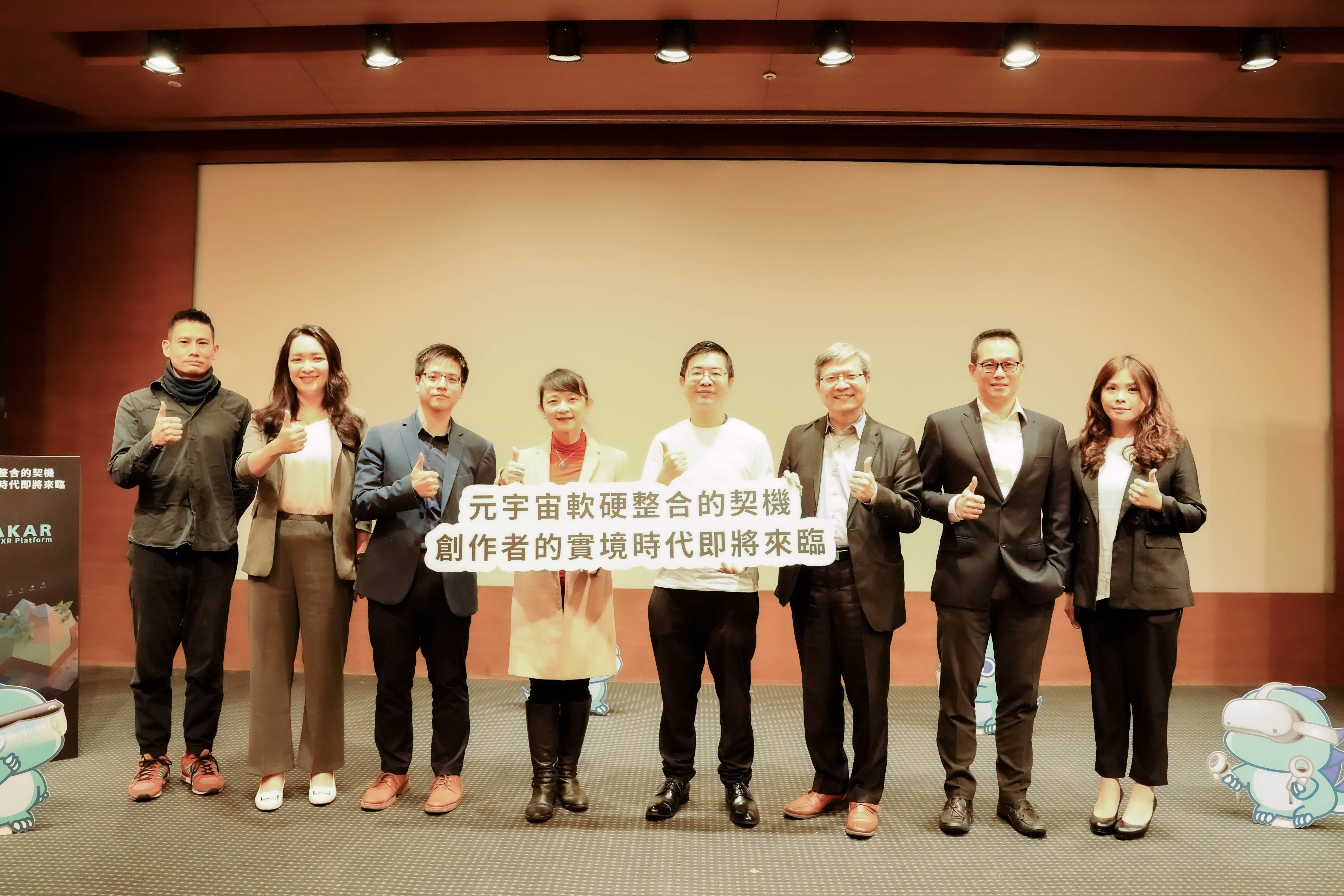 (the above picture is all of lecturers on forum​.)
Mifly keeps offering a variety of technologies and devices to integrate, makes creators publish their projects by one step with AR glasses, VR headsets, tablet, smartphone and websites. Simultaneously offering MAKAR SDK to let developers link together in a series, supplying more possibilities of metaverse developing.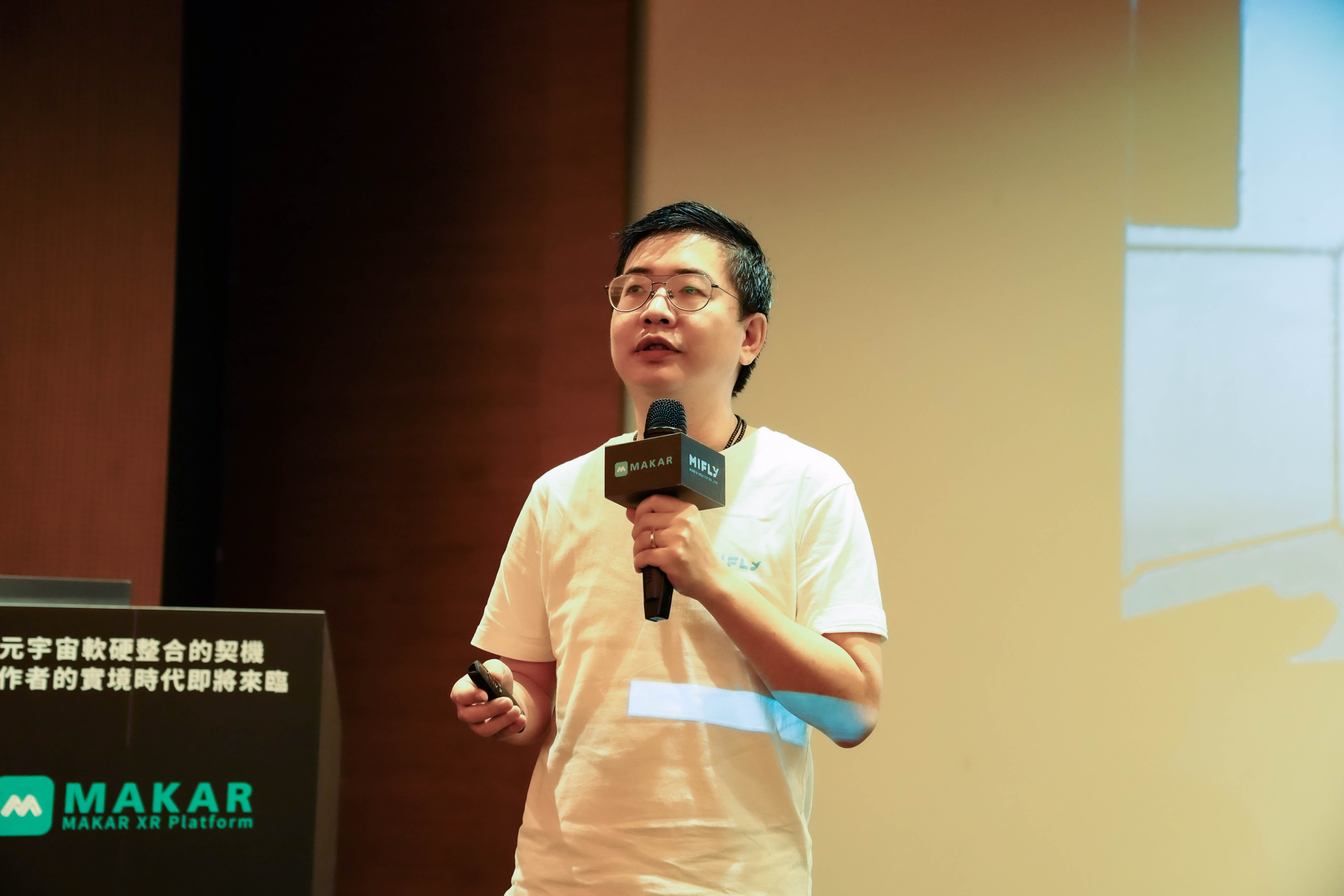 (the above picture is Mifly's CEO.)
New function of MAKAR series:
MAKAR 3D Scan APP, creators can create 3D model through phone for only 10 secs, which is an initiate development.
MAKAR XR Platform, creators only spend one over ten time finishing a metaverse project and publish.
Publish MAKAR's file format ".mkar", creators have better experience in using editor.
Taking the lead to developing 6 functions including penetrating space, virtual anywhere door, 2Dto3D, 2D multi-transforming, text transforming to voice, supporting GLB and FBX global format.
Making breakthroughs of medical treatment, being guided by NSTC, Mifly and National Yang Ming Chiao Tung developed the virtual reality technology of CT visualization