MAKAR XR Platform won the 30th Taiwan Excellence Award
In the past four years, MAKAR has served over 6,000 staff in the education industry, 16,000 students, and hundreds of business clients. We are grateful for all the support and recognition from every user.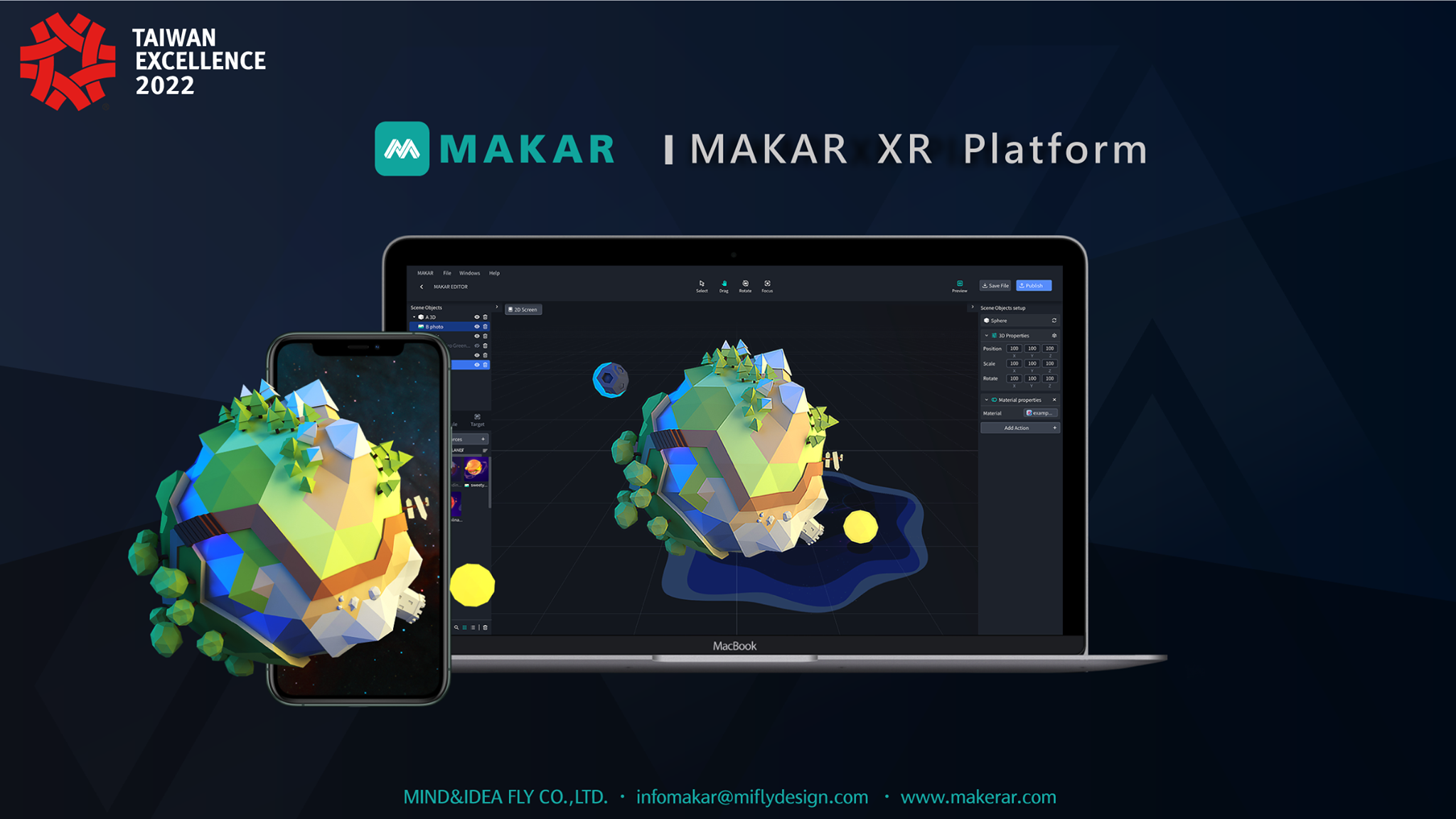 The Selection Standard
The selection of the Taiwan Excellence Award, hosted by the Bureau of Foreign Trade, MOEA, and executed by the Taiwan External Trade Development Council, recruited hundreds of experts to evaluate the following five aspects: research and development, product design, product quality, marketing and product fabrication in Taiwan.
The selection committees pointed out that the common points of the winning products include 1. Understand the need of the customers and propose the best solutions 2. Launch new business models/services that make the life of customers more convenient through Artificial Intelligence and Big Data Analysis 3. Products that take security, convenience, and sustainability into account and combine with Artificial Intelligence, the Internet of Things, or sensors. Influenced by the pandemic, more applications of Artificial Intelligence and the Internet of Things are born, which could reflect the new lifestyle that people are having during the Covid-19.
Comprehensive customer feedback systems that are able to resolve feedback from the customers by providing cross departments solutions in the shortest amount of time and perfect customer support in a systematic approach. Many award-winning enterprises have fulfilled social responsibilities, contribute back to society, and achieve sustainability.
MAKAR in Taiwan Excellence Award:
https://www.taiwanexcellence.org/en/award/product/1110636