XR Hackathon 109-Competition Registration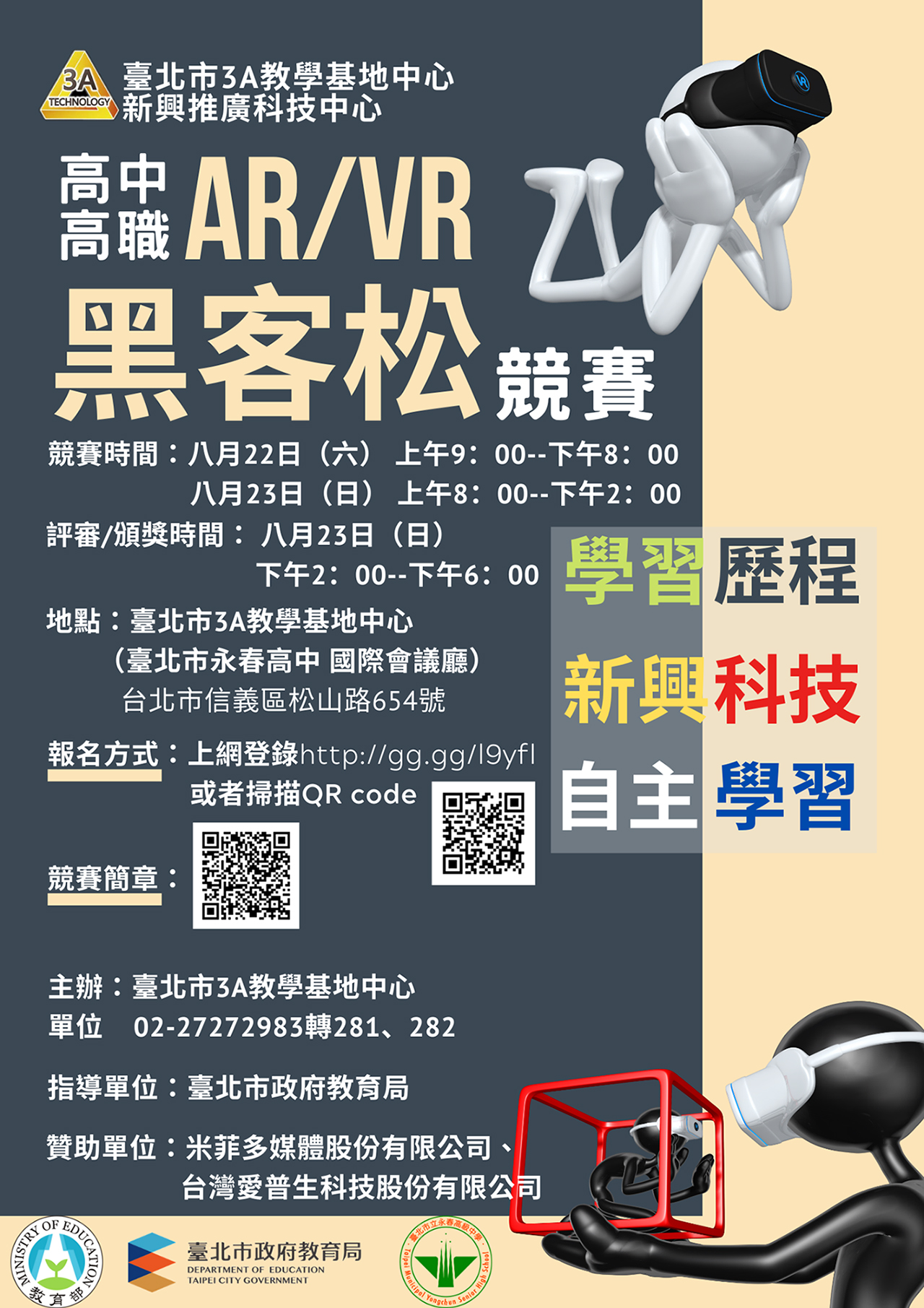 As long as you are a high school student, you can sign up to participate in this hackathon. This competition also has the opportunity to win the biggest prize, EPSON glasses, MAKAR software license and bonus! Hurry up and bring your good friends to the XR black technology industry and create your unique works!
1. Competition time: August 22, 109 from 9 a.m. to 8 p.m. August 23, 109, 8 a.m. to 2 p.m.
2. Judging time and awarding time: August 23, 109, 2 pm to 6 pm
3. Number of registered teams: There are 2 to 4 people per team (including the team leader), and teams from different schools can sign up. 4. Participating in the competition will be awarded a "Certificate of Participation". The winning team will also have a certificate, bonus or gift, etc. The total amount of bonus exceeds 500,000.
5. For other questions, please call: (02)-2727-2983 to 282
Register now>
Registration link
Organizer: Taipei City Education Bureau
Executive unit: Taipei City Yongchun Senior High School
Co-organizers: MIFLY Co., Ltd., Taiwan Epson Technology Co., Ltd