Apple upgrades VR experience, coming soon with VR gloves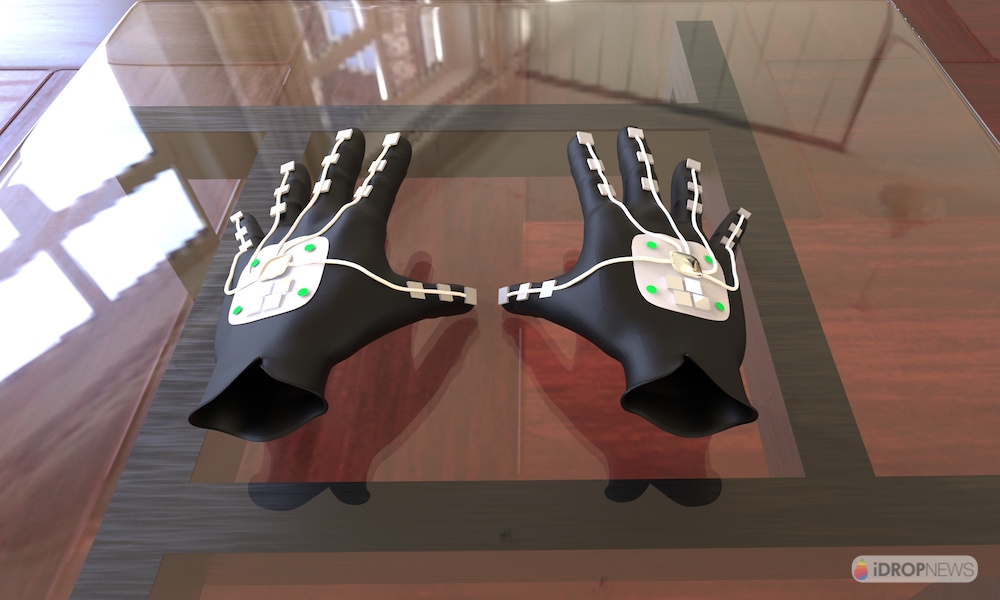 ▲ Apple VR glove simulation . (Source: iDROP)

With the advent of the 5G era, in addition to the introduction of VR glasses and headsets, Apple is also planning to develop
VR gloves
. According to foreign media , Apple's patented VR gloves can be used in
holographic projection modules, two-handed interaction, and linked PCs and printers
.



For the dedicated glove hardware device, the R&D team specifically integrated more than
17 sensors
on the finger. When detecting hand movements, the tiny movements of each finger can directly transfer the results to the computer and display them through VR glasses. (Source: Patently Apple).

For a better user experience, the R&D team tried to use a flexible design to ensure the softness and wearing comfort of the gloves. In terms of functionality, the patent mentions that VR gloves support the detection of various gestures, including
palm position, finger movements, gestures
, etc. For example: VR training class helps users accurately import text.


Apple has continued to deploy in the field of VR in recent years, acquiring NextVR. NextVR has a decade of experience combining VR with sports and entertainment. It has already displayed PlayStation, Oculus, HTC, Microsoft, and Lenovo headsets to watch VR real-time events. Patented technology that can extend video streaming, high-quality streaming VR headsets that support music videos and sports events. It is understood that NextVR has a total of more than 40 technical patents.

In the future, Apple's concept will be to design a set of VR all-round experiences that can be easily walked in the virtual world and applied to the large and small things in human life.

Source
Click here