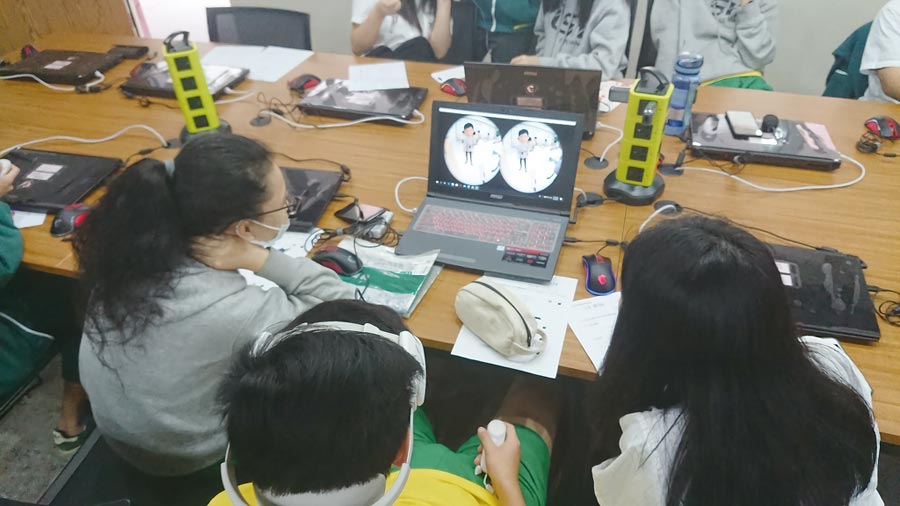 Taipei City promotes virtual/augmented (AR/VR) reality into the application and implementation of middle school education. The Taipei 3A Teaching Base Center connects professional industry resources with
MIFLY Co., Ltd.
and Epson Taiwan
Epson
Co., Ltd. Co., Ltd. is scheduled to hold a
one-day practical camp for high school students in the National Taiwan University Alumni Association
on August 1 (Sat) and invite students to participate in the "AR/VR" held on August 20-21 "
VR and AR hackathon
" competition.
In order to encourage students participating in the competition to become future technology design talents, Miffy Multimedia Co., Ltd. and Epson Taiwan Epson Technology Co., Ltd. will provide a total of more than 500,000 yuan in awards to participants with outstanding achievements in the competition.
On the day of the one-day camp, let students start from interest-oriented, guide students to use the most rammed
AR/VR development software MAKAR for XR creation and learning
, and combine EPSON smart glasses to let students know the effects of current virtual and augmented reality software. And, through script development guidance, architectural technology teaching, and game design thinking logic, students can express their creativity and ideas figuratively, and they can make students more creative in the face of the stimulation of different people's ideas through grouping.
This one-day camp activity was used as an AR/VR cognitive guidance course, followed by the "AR/VR Fun Virtual Reality Hackathon Competition" on August 20 and August 21, so that students could learn what they learned in a timely manner. The results show that through the two-day and one-night hackathon competition, peers can compete and cooperate with each other, and finally produce the best AR/VR thematic works that can be applied around life, and truly practice the current "new curriculum" so-called life literacy application. With the determination to promote scientific and technological talents and enhance the digitization of the education market, the two companies, Miffy and Epson Taiwan, have offered awards worth more than 500,000 yuan in this competition. I believe this event will be more exciting and compact.
At present, the Taipei City Board of Education is the first nationwide to establish an inter-school VR integration in the teaching community, integrate AR and VR integration under the high school teaching mode, and demonstrate the strength and characteristics of E-teaching; Yongchun High School is the
"Taipei 3A Teaching Base Center"
. A number of domestic start-up industry teams have designed multiple virtual reality textbook courses, demonstrating the new energy of North City to activate innovative teaching.
Yongchun High School is also the regional promotion center of the State Education Department, so it has more momentum to integrate the emerging technology of Northern Taiwan to promote the school. It is often shared with the whole country through
online live broadcast
, and the latest fireproof VR interactive experience teaching materials and related tools recently launched by Taiwan University of Science and Technology And software, etc., to infuse the source of technological innovation education and improve activation teaching!